I find myself watching a movie or a show or reading a book about people with cool (or at least I think so) jobs. I always think,
When I grow up, I am going to do that!
I know that sounds silly, but I seriously love the idea of so many things! Here are a few that I have seen recently that I would like to try one day: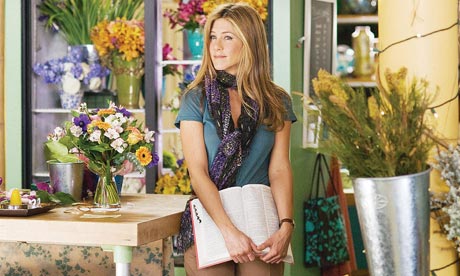 I saw Love Happens the other day, and Jennifer Aniston plays a florist with the most adorable little shop and logo. She knew all of these flower names, and she had a box with notes that she'd photocopied that touched her (that people sent to one another). It was such a dreamy job. I would forget that I hated botany class and have extensive allergies anytime I walk in a 1-mile radius of a blooming flower. It could be magical.
Awkward-but-Cute Bookstore Owner
You got it! Just like Meg Ryan in You've Got Mail. I would read children's books to them, and I would know every book personally. If you come to my small group, you know how I feel about books. I love them and they love me back. They were my friends when I had none. And I would spread that joy everywhere if I could.
BitterSweet Cake Decorator
I adore this book. The heroine is a cake decorator that moves to a cabin in the mountains and learns all about life. I would do that. With Billy, of course. I would love to know how to decorate cakes and be super creative. I'm not really, in that area, but I won't show a picture of the last cake I decorated... A
little
bit embarrassing.
Ok. So this will never happen, but a girl can dream, right? In this book, a woman becomes a modern-day princess and falls in love with the prince she had an arranged marriage in.
This is the perfect career, except I don't know that I would want to be a Queen... Just Princess forever.
I don't want to be Dear Abby, exactly. And I don't want my own star (though I have to admit, it's awesome that she got one for what she does!!). But I would love to be an advice columnist for a young women's magazine.
Except I really really would love to do this in real life. Really!
Am I the only one? Does anyone else have dreams that aren't really what they want to do...
but kind of?!