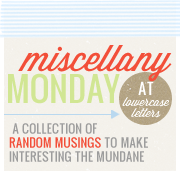 1. Since the mission trip ended a little over a week ago, I have not felt able to catch up on rest. I guess that's what happens when you jump right back into life.
2. When we came home from the trip, I saw a couple of
fruit flies
in our apartment. We were too exhausted to check it out. The next day, however, I noticed a ton in the kitchen. I didn't have any fruit out, but do you know what they came from? Potatoes! Somehow, our week-old potatoes decided to rot (something I've never seen happen). To rid ourselves of these pests, we bought a sticky fly-attracting thing. It looks disgusting, but I feel victory every time I see one more fly die on that contraption. I think we are almost out of flies. Thank goodness. ( I don't need to post a picture of fruit flies. They're disgusting.)
3. Sometimes I wonder why people
hang up
when they call the office. I like to imagine why they freak out when I say, "Thank you for calling ____ Church, how can I help you?" Are they guilty? Do they have something against churches? Some people really do have some funny premonitions.
4. I like complete
darkness
when I sleep. Before we got married, I liked to use those eye-masks when I slept. When we got engaged, Billy told me in no uncertain terms that he did not anticipate waking up to a wife with something covering half of her face. Especially this one from
Bath and Body Works
:
I guess it is just a little creepy.
5. My friend Baillie is going to have a baby! You all don't know her, but you might know her sister-in-law,
Chelsie
. We all found out yesterday, and it is just so exciting! Last year, Baillie, Chelsie, and I got engaged in the same weekend and all were in each other's weddings. I can not wait to see their beautiful baby! They'll be great parents!
(Baillie and I with our to-be husbands at our shared engagement party)