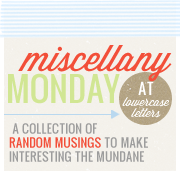 1. I'm doing a
poll
that I need your help with! I might implement the meme tomorrow, maybe next week, and maybe not at all...
(IF you have Internet Explorer, you may not see the poll, which is asking about making Change the World Tuesdays into a Meme... You can let me know what you think in your comment. Also, you should probably get Chrome or Firefox, since there are many things on Blogger that you might have issues with!)
2
. Our weekend getaway was lovely! I learned that saying "The ATL" is perfectly acceptable, but the phrase "
Hotlanta
" is definitely out.
The Braves lost, but there were fireworks after the game, and they were phenomenal!
Right before we saw the Swan House...
Can you see that I'm excited?!? I almost got emotional...
Ok, so maybe I did shed one tear. But mostly, I felt this stoked.
This is actually the back of the house!
This is the front. And it's gorgeous!
Can you tell I'm more excited than he is?
On our way home, we drove by Aiken, where I grew up. There are these gorgeous gardens there that I wanted to see. They were as amazing as I remembered.
3. Do you like the
border and shadow
to my pictures? Can you believe that it is in my html stylesheet, and I don't have to do anything but upload? If you want to know how to do so, check in on Wednesday for a
tutorial.
If you already have this on your blog, you could email/comment with your link so I can include your blog as an example!
4. I didn't bring any
fiction books/novels
on this trip because I wanted to devote my attention to my husband. However, he even admits I'm
much nicer
when I'm reading consistently (of course, this applies with the Bible, but it also means just reading...period). When I was little, I used to read the back of soap bottles in the shower, just to have something to read. I used to try to dream up a way to read books in the shower. Still haven't figured that out... Needless to say, when we got back in town last night, I snatched up a new book.
5. You know how I said we are getting ready to move? Well, this commercial makes me laugh until I cry because it reminds me of us when we first moved into the apartment... And, well, I'm expecting a repeat with the townhome. Sorry, in advanced, parents, for all of our calls.