I realized the other day that I do a lot of venting to you all. It's just that you are so encouraging and wonderful and writing it down makes me see life in a better perspective. I would be lying if I didn't say that I was going through a time of tremendous growth, but I also would be lying if I didn't say I was hugely blessed. To remind myself and all of you that I do have lots of amazing things that God has given me, I wanted to make a list (I know, surprise, surprise. Don't hate. I know you love my lists!).
I'm Thankful For:
1. William Rogers
How in the world did I get such an understanding, self-sacrificing, loving husband? He's also really cute. He works so hard so that I can get time off, and he serves me in so many ways. He truly puts my needs above his own, he prays for me daily, and he is super romantic. I am so in love.
2. Bon Blog Designs
In my time of crazy schedules, I'm so glad to have something that makes me feel creative and is a sort of outlet that I really enjoy. It's a blast to meet bloggers and work with them and try to get everything right. I just finished my real-life friend Lindsey's blog. You should check her out; she's super sweet.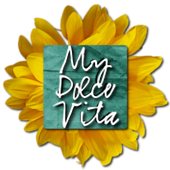 3. Friends
Billy and I have some amazing friends that have lifted us up, prayed for and with us, and just been some of the most fun people to be around. It's as if God gave us a gift we hadn't even been asking for but he knew we needed.
4. My Readers
You all have been some of the best friends and confidants that a girl could ask for. You're uplifting, friendly, and your comments and emails have opened up a whole new world for me. I couldn't have asked for any more lovely readers and friends. Thank you. You are a huge blessing.