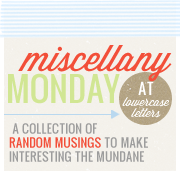 Disclaimer: My miscellany may not be so random this week!
1.
Billy and I are in the process of
moving
from our apartment to a townhome! We will actually make the move in a couple of weeks, but we can't wait! I'll give you pictures soon!
2.
I really want to make an upholstered headboard. When I googled it (I can't believe I'm using "google" as a verb), this came up too:
I'm thinking I'm in love with this door-as-headboard idea! What other
makeshift-headboards
do you guys have?!
3.
This weekend, we went to the lake with our friends
Melissa
and Chad. It was a blast! We tubed and the boys wakeboarded. One of my favorite parts was eating watermelon in the water. I've never eaten one in such a messy fashion. It was so nice that it didn't matter how much juice dribbled down our chins!
The boys had a blast, of course...
We got to hang out with the cuter ones of our family:
Adam (Billy is behind the float pushing him - you just can't see!)
4.
I got totally sunburned again. The most frustrating thing is that I reapplied SPF 30
3 times
! I'm on a certain
pill
that can make you more susceptible to sunburn, and I think that is my issue. Once I realized how fried I was, I covered up every piece of skin possible:
5.
One of the neatest thing about our day on the lake was when dusk hit. On one island in the lake, all of these birds migrate there every evening. Tons of boats pull up to watch because it is just so amazing!
Crazy, right?!?