In an effort to keep up with myself and my little home, I have been taking some extra measures this last week. If you remember my
post from 2 weeks ago
you know that I am so busy and have not had much time for pampering, primping, or even really getting ready. So far, this is what I've done:
Got my nails done.
It's amazing how something so simple can make me feel so put together. The husband was so excited for me that he made a special part of our budget just for my nails! I'm so thankful that he cares!
I didn't watermark this picture because I knew you all wouldn't steal my creepy happy hands in my face pose.
Cleaned out my drain.
I have enough hair for 5 people on my head. The average person loses 80-100 hairs a day, and they don't usually come out until you shower or brush. Since I have TONS of hair and don't shower or brush daily (you curly haired girls know what I mean), I loose about 30 million hairs every time I shower.
Because of that sad dilemma, we always have a bottle of hardcore Drano around. Thank goodness.
Letting my husband help.
I am pretty particular about the way that I like things done and cleaned and organized. However, I sometimes get just too busy. Last night, Billy told me to go upstairs and shower and he would clean the downstairs. I didn't want to watch him do it (he didn't want me to watch him, either), so I followed instructions. I'm sitting downstairs now, and it doesn't look half bad. In fact, it looks great. I should let him help more often.
What do you do to relax/pamper? I can use more ideas, now that I'm on a roll!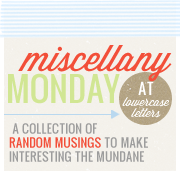 Look forward to an interview post with my weekly favorite coming up! Check her out from my sidebar!